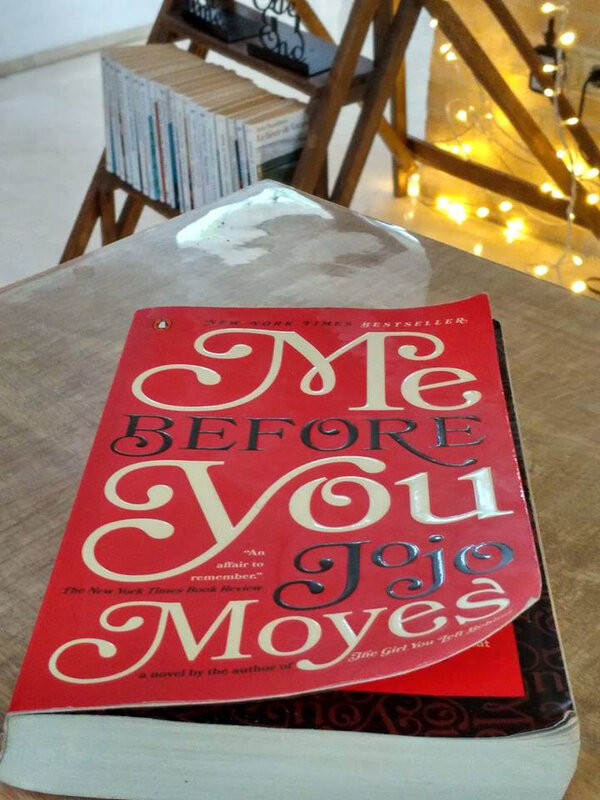 Louisa Clark is an ordinary girl who has been working in the same coffee shop for the past eight years. She is twenty-seven years old, she has a steady boyfriend who is a personal trainer. She still lives with her close family : her parents, her sister Treena who has a son called Thomas. Louisa is living an happy life and seems satisfied with her daily routine. She has been barely afield than her tiny village but has never really felt the need of it.
But one day, Frank (the coffee shop's owner) is shutting down the cafe so Lou is left out without any job. Her dad is worried because they rely on Lou's wages. Treena is earning next to nothing at the flower shop. The parents are anxious because they are in the middle of a recession so you hardly find any vacancies.
But Lou finally has the chance to work as a care assistant position for a quadriplegic who needs someone in the daylight hours to help feed and assist. After a successful job interview with Mrs Traynor (Will's mum), she takes this badly needed job because she knows that she is going to earn more than the minimum wages.
First time, Lou met Will, her eyes met him and after a pause, he let out a blood curdling groan. Then his mouth twisted, and he let out another unearthly cry.
To start with, Will is very sarcastic, reluctant, moody and bossy and Lou thought she was not up for it. But after a while, she refuses to treat him with kid gloves. She dares answering back to him and she gets to the point that she was no longer in charge of a poorly quadriplegic. She was just sitting next to a particular bloke, having a chat.

And soon his happiness means more to her than she expected.
Unfortunately, a few months later, Louisa finds out that Will has shocking plans of his own. So Lou is determined to show him that life is still worth living.
I read all sorts of genres but I would like to say that Me before you is a beautiful romance novel. I loved it because Louisa who is the narrator has a great sense of humour and plenty of imagination. I was very much impressed by her determination. She is a fast learner and a hard working girl. She obviously takes her job very seriously but most importantly Lou Clark is an hilarious heroine. I like when characters are able to take decisions and are not just watching their lives passing by.
Jojo Moyes takes the reader into settings where we follow the slow and deep evolution of the relationship between Louisa and Will. She also perfectly captured the love-hate relationship that sisters often share.
In that romance, there is a touch of finding love in an unexpected place and against the odds, but the main focus of this book is about life and the importance of decisions.
The meaning of the novel's title is also significant and we could analyse it for the two main characters. I read it as "The person I met before you and the person I am now". I would easily recommend it and would be happy to discover more books written by Jojo Moyes.